SPOTTED:
Zoe Ball is back on the Markus Lupfer with the 'Smacker' sweater.
These bright Pink sequinned lips are hard to miss. The standout jumper was spotted on Zoe Ball's Sweater during her midweek Strictly Come Dancing – It takes 2 show.
This item can be bought here at Selfridges.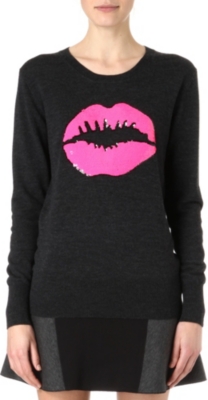 The perfect gift for xmas or to keep you warm through the cold winter ahead!
Happy Spotting!